It Can Be Beneficial To Hire The Same Lawyer For Most Of Your Legal Needs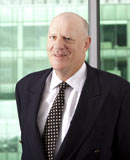 When it comes to hiring a lawyer, it often pays to use the same lawyer for most of your legal advice. Once a lawyer gets to know you as a client, they can get to know you, how you think, and the details about your life and business interests. This means they can quickly provide you guidance since they will know about your business and personal situation. Lawyers are bound by client privilege which means they cannot tell anyone else about what is discussed between you, as their client and themselves. So building a relationship with a lawyer in Orewa or any other Hibiscus Coast town can be highly beneficial.
There are many different types of lawyers depending upon what your legal requirements are. Some specialise in one or two particular areas of the law, while others are more of a jack-of-all-trades and know about many different areas. If you are looking for business or financial help, it is probably best to hire a lawyer who specialises in commercial law. On the other hand, if you need a lawyer to write a will or set up family trust, you may want to work with a lawyer who specialises in estate planning. Similarly, if you need some support over a neighbour dispute, then a general practice lawyer in Orewa might be suitable. Alternatively, you might choose to go to a larger law firm like McVeagh Fleming which has specialist in all of these aspects.
If you do not have your own business or your business is not a very large one, you may be able to work with a lawyer who does some corporate law, but who can also help you with your estate or estate planning. They may also be able to advise you on buying a house, helping with mortgage documents and filing everything with the bank and local council.
Many times, there are several lawyers in a practice, each specialising in a certain area. If you work with a law practice, the same rule of client privilege applies. None of the lawyers may discuss what you talk about with anyone outside the law firm. This also includes legal and administrative staff.
The one area where you want to be sure to hire a lawyer who specialises in a field is if you ever need a criminal lawyer. A regular corporate law or estate lawyer may be able to represent you if you are facing criminal charges, but it is really best to hire a lawyer who specialises in criminal defence. Most lawyers do not ever work in a court; instead they deal directly with other lawyers. So if your case does need to go to court, you definitely need someone who has that type of experience.
A criminal defence lawyer will have the knowledge and experience to help you build case to defend yourself against criminal charges. They will have contacts and connections within the court system that can help you if you want bail or bond and may even know the court clerks who run everything for the judge.
Whatever your legal support situation, the best bet is to look for a local law firm that has a number of specialist lawyers. They will be able to work jointly if your case crosses over a number of fields of practice such as divorce and selling the matrimonial property.
If you are looking for a Hibiscus Coast lawyer, click here for more details www.hibiscuscoastlawyer.co.nz.
Posted in: lawyer in Orewa | Tags: Orewa law firm